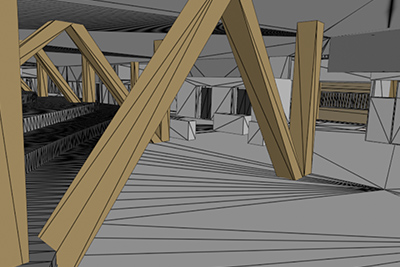 Helsinki Central Library
Architectural model
Vrifier brings even the most complex architectural models to VR in minutes, which makes spatial viewing during the design process fast and easy.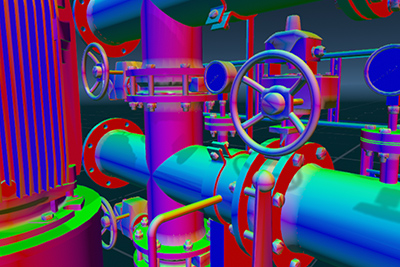 This pumping module of a scrubber (Valmet) was brought to virtual reality from a CAD model. VR optimized models can be further exported for later use.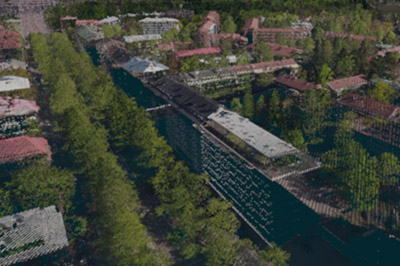 Helsinki LiDAR data
LiDAR
Vrifier brought the whole Helsinki LiDAR dataset of over 8 billion points to virtual reality for viewing and examining. Progressive point loading can handle visualizing even large point cloud sets in real-time.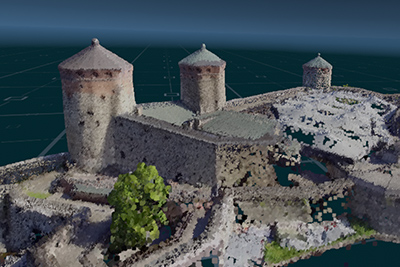 Olavinlinna
Photogrammetry
Vrifier provides fast option to view the output point cloud or mesh of your photogrammetry workflow in virtual reality. This 3D presentation of a Finnish castle Olavinlinna was made with photogrammetry and brought to Vrifier to be examined.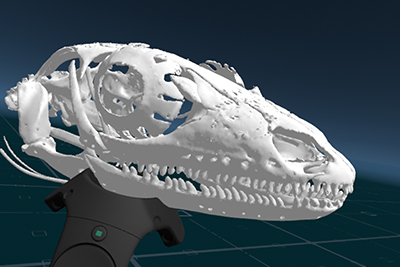 Spatial understanding of the 3D scanned data is important in science, and Vrifier can optimize and import even large scientific scans to be examined in VR. Additionally, Vrifier makes it easy to present the models to others, both in presentation and educational purposes.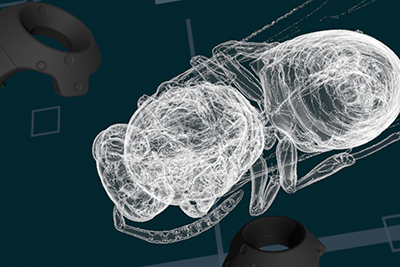 Multiple analytical visualization methods make it possible to view models in different ways. Here a CT scanned wasp has the inner structure visible, which brings in completely new information for both scientific and educational purposes.